Data Centre World 2022 is is the flagship event for the global data centre community, and the world's largest global gathering of data center specialists, engineers, innovators and business leaders. The annual event will be held in-person, in London, March 2-3, 2022.
RoviSys & RoviSys Building Technology experts have attended this event regularly and are looking forward to two days of networking and knowledge with an international audience of professionals.
"DataCentre World is a collection of innovation, growth, education, and key players in the industry,"commented Matthew Wise, Regional Director, RoviSys Nederland. " Our experts are attending to source solutions and services that help manage cost and risk, deliver unparalleled continuity and sustainably scale for our data center customers."
RoviSys delivers proven data center solutions that reduce cost, improve operational efficiency, and help meet sustainability goals.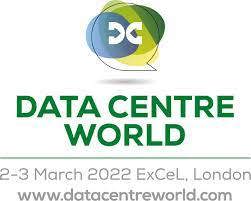 Learn how RoviSys delivered an environmentally responsible solution for this Data Center in the Southeast United States that allows operation and expansion without affecting limited water resources.