A May 2021 article published in Crain's Cleveland Business provides insight into RoviSys growth during COVID-19 pandemic and into the future.
RoviSys has worked within multiple industries to spread out risk. When the COVID-19 tsunami hit, the Aurora-based company already had built-in protection against the wave washing over so many industries.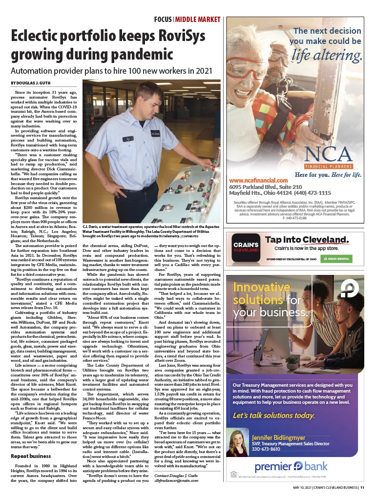 Click image to enlarge.