RoviSys, a leading independent provider of comprehensive process automation, building automation and systems integration solutions has once again been recognized by CFE Media as a System Integrator Giant for 2020. RoviSys ranks fifth (5th) on the list of the top 100 System Integrators. Rankings are completed annually and are based on total system integration revenue for the most recently completed fiscal year.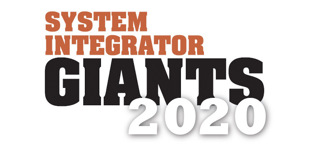 Control Engineering compared many factors during the decision-making process, including revenue, company size, engineering disciplines, industries served, product expertise, education, and available employee training opportunities. Additionally, business principles such as customer relationship satisfaction, innovation, and industry leadership are reflected.
Read the Full Article Here.