Vision Accelerator - OSIsoft PI
RoviSys Vision Accelerator solution is a cost-effective and accurate approach to converting existing graphics to native PI Vision screens. Accelerate adoption of digital transformation with a unified solution that's accessible to all organizational levels.
The era of manual graphics conversions is gone. The RoviSys Vision Accelerator solution is a streamlined, cost-effective approach to converting your existing HMI screens to PI Vision dashboards, and making PI Vision process graphics available across your enterprise.  This solution replaces the tedious and costly process of manual graphics conversion. 
Solution Benefits
Secure web based process graphics
Enable enterprise-wide accessibility
Migrate multiple graphic platforms to a unified solution
Conversion to native PI Vision screens/symbols 
Accelerate adoption of digital transformation
75% cost reduction over manual conversion

Built-in quality assurance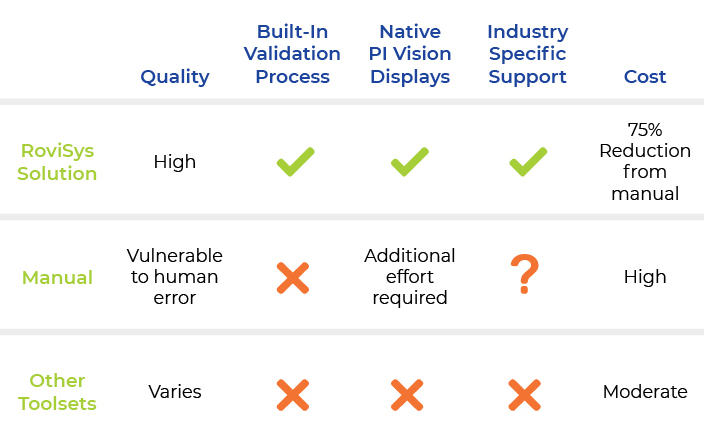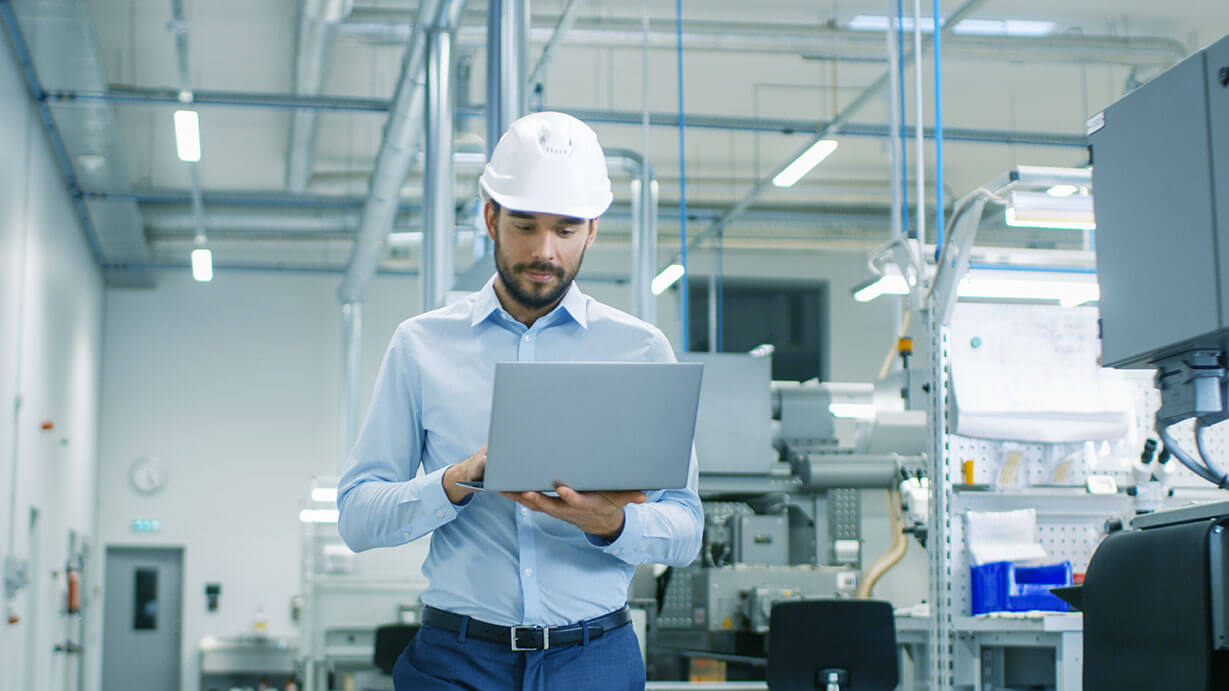 How It Works
A proven PI Vision solution for every industry.
The RoviSys Vision Accelerator solution is applicable across a wide array of industries and environments, leveraging a proven proprietary utility and technology expertise to programmatically convert existing screens to native PI Vision displays.  
The process begins with an assessment of existing source graphics to establish customer goals/expectations, identify systems involved, and evaluate complexity. Next, a project plan and scope to deliver native graphics is defined. When the assessment and scope are approved, conversion begins. 
RoviSys processes the existing graphics, ensuring that each component of the source display configuration is parsed and translated into compatible PI Vision Symbols, with colors, shapes, and positioning that matches the source graphic. Common graphics library objects and PI Vision Symbols are used to provide fully functional PI Vision displays with all display values tied to their respective PI Points. Existing screen functionality that is incompatible with PI Vision is clearly identified by the conversion quality report. 
Finally, RoviSys deploys the finalized displays to your PI Vision environment for end user acceptance testing and any necessary adjustments are made to provide a quality PI Vision solution that is easily supported and maintained.