Programs Available
At RoviSys and RoviSys Building Technologies your co-op or internship is much more than a job. It's an opportunity to launch a career. That's why you'll find us on campus looking for top-performing students to join us for co-op and internship opportunities.
We consider our co-ops and interns as valuable additions to our team, and recognize their creativity and inventive ideas. Furthermore, we realize the importance of selecting and cultivating talent for future employment. RoviSys and RoviSys Building Technologies are dedicated to your growth, development and success as a young professional.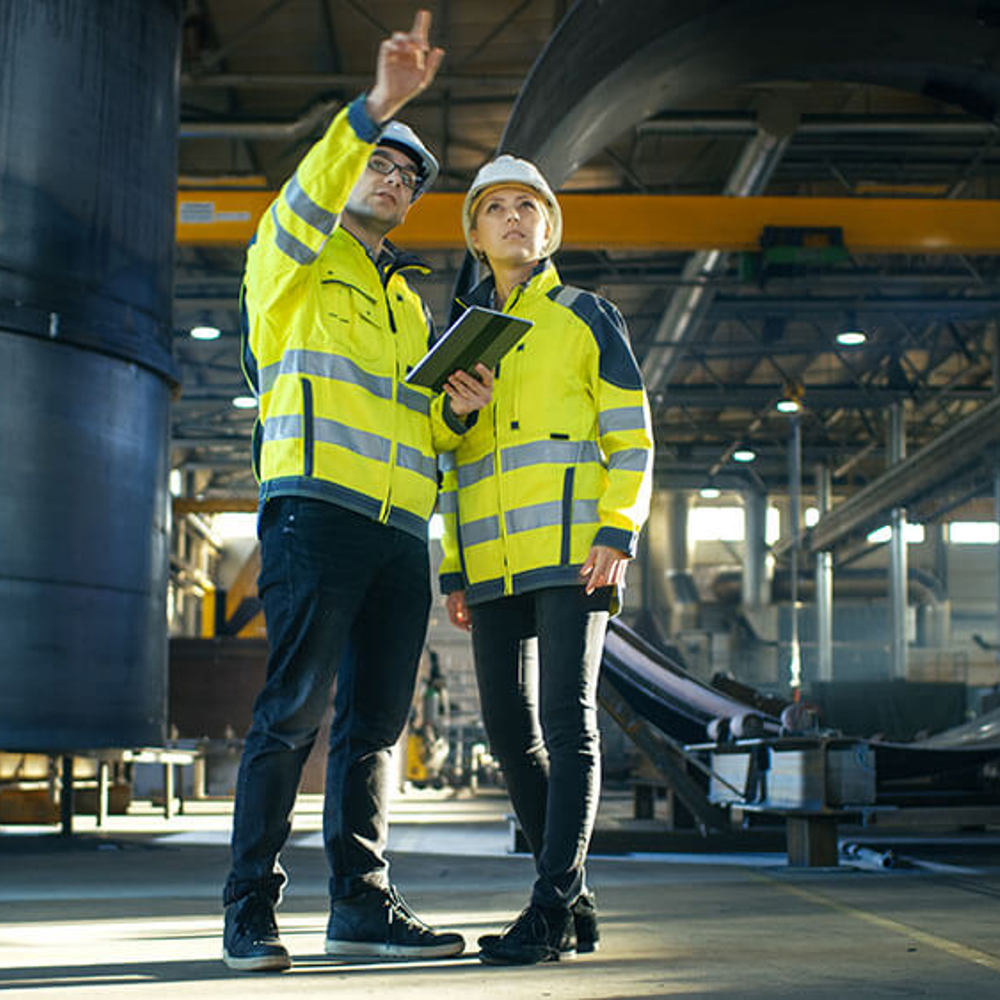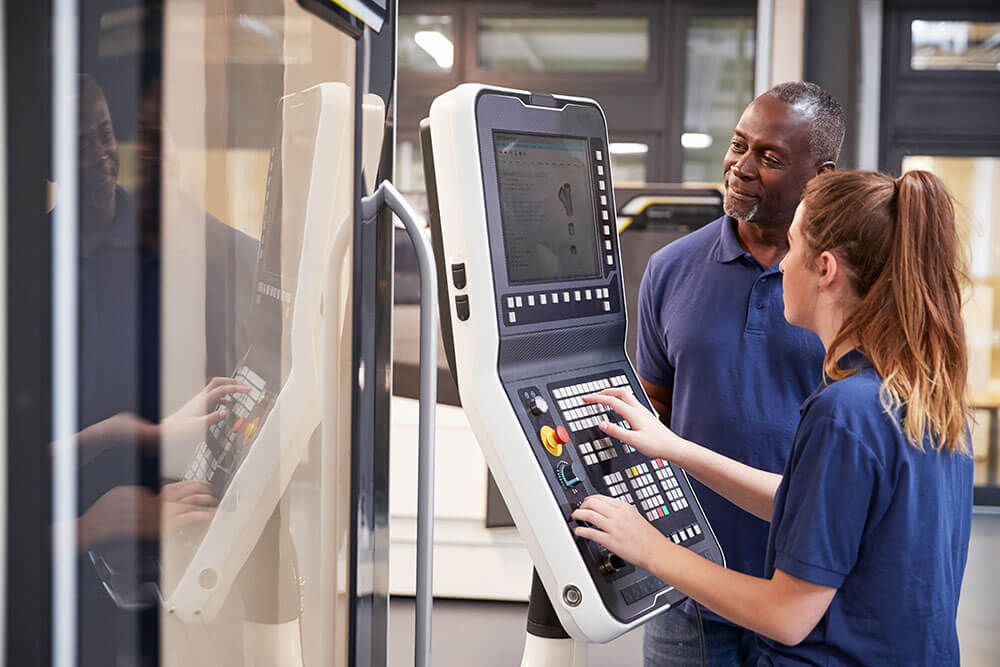 Open Opportunities
We invite you to find us at your college or university career fair and learn more about opportunities available at our Ohio, North Carolina, Massachusetts, Texas, California or international locations.
We are looking for E.E., E.E.T., Cp.E, C.S., and combined degrees for positions in Software Development, Control Systems Design, and Electrical Design. Last year, 75 students from more than 10 colleges and universities participated in co-op and internship placements company-wide.
Fall 2021 Career Fair Schedule
| | | | |
| --- | --- | --- | --- |
| Texas A&M | 9/8/2021 | 9am - 4pm CST | SEC Engineering Career Day (Day 1) |
| University of Illinois | 9/8/2021 | 12pm - 6pm CDT | Engineering Career Fair (Virtual) |
| Texas A&M | 9/9/2021 | 9am - 4pm CST | SEC Engineering Career Fair (Day 2) |
| University of Houston | 9/9/2021 | 10am - 4pm CST | Engineering Career Fair (Virtual) |
| Georgia Institute of Technology | 9/13/2021 | 10am - 4pm EST | Fall 2021 All-Majors Career Fair |
| North Carolina State University | 9/14/2021 | 9:30am - 4pm EST | Engineering Career Fair (Day 1 - Virtual) |
| Virginia Tech | 9/14/2021 | 8:00am - 4pm EST | Engineering Career Fair |
| Auburn University | 9/15/2021 | 2pm - 6pm CDT | Engineering & Technology Career Fair |
| North Carolina State University | 9/15/2021 | 9:30am - 4pm EST | Engineering Career Fair (Day 2 - Virtual) |
| Ohio University | 9/16/2021 | 10am-4pm EST | Russ College Fall Career Fair (Day 1 - Virtual) |
| Ohio University | 9/17/2021 | 10am - 4pm EST | Russ College Fall Career Fair (Day 2 - Virtual) |
| Kennesaw State University | 9/21/21 | 11am - 3pm EDT | STEM Job, Co-op, & Internship Fair (Virtual) |
| Clemson University | 9/21/2021 | 12pm - 4pm EST | STEM Career Fair |
| University of Southern California - Viterbi | 9/22/2021 | 10am - 3pm PST | Viterbi Career & Internship Expo |
| Western Michigan University | 9/22/2021 | 10am - 2pm EST | Engineering Expo (Virtual) |
| Miami University | 9/22/2021 | 11pm - 6pm EST | STEM Fair |
| Kent State University | 9/22/2021 | 2pm - 6pm EST | Career Exploration Fair (Virtual) |
| Worcester Polytechnic Institute | 9/23/2021 | 12pm - 4pm EST | All Majors Career Fair |
| Northeastern University | 9/23/2021 | 1pm - 4pm EST | Engineering & Technology Career Fair (Virtual) |
| Case Western Reserve University | 9/23/2021 | 10am - 4pm EST | Engineering, Technology & Science Career Fair (Virtual) |
| Cleveland State University | 9/24/2021 | 10am - 3pm EST | Engineering & Computer Science Connections Fair |
| The Ohio State University | 9/28/2021 | 1pm - 5pm EST | Engineering Expo FT & Co-op (Virtual) |
| East Carolina University | 9/29/2021 | 10am - 2pm EST | Engineering & Technology Fair (Virtual) |
| The Ohio State University | 9/29/2021 | 1pm - 5pm EST | Engineering Expo (Full-Time only) |
| University of Toledo | 9/29/2021 | 9am - 4pm EST | Career Expo - College of Engineering (Hybrid) |
| Miami University | 9/29/2021 | 12pm - 6pm EST | STEM Fair (Virtual) |
| University of Southern California - Viterbi | 9/30/2021 | 10am - 3pm EST | Career & Internship Expo |
| California State Polytechnic University, Pomona | 9/30/2021 | 10:30am - 2:30pm PST | Engineering / High-Tech Career Fair (Virtual) |
| The Ohio State University | 9/30/2021 | 1pm - 5pm EST | Engineering Expo (Co-op only) |
| Kent State University | 9/30/2021 | 3pm-6pm EST | Business & Technology Fair (Virtual) |
| University of North Carolina (UNC), Charlotte | 10/1/2021 | 9:30am - 2pm EST | Engineering Picnic |
| University of Akron | 10/4/2021 | 10am - 3pm EST | Engineering, Engineering Technology, and Computing Career Fair |
| Wentworth Institute of Technology | 10/5/2021 | 2:30pm - 5:30pm EST | Fall 2021 CO-OP + CAREER Fair |
| Penn State University, Behrend | 10/7/2021 | 11am - 3pm EST | Career & Internship Fair |
| Youngstown State University | 10/7/2021 | 12pm - 4pm EST | STEM Expo |
| University of California, Los Angeles - UCLA | 10/13/2021 | 2pm - 7pm PST | E&T Fair – Engineering & More (Virtual) |
| California Polytechic State University, San Luis Obispo | 10/14/2021 | 10am - 3pm PST | All Majors Career Fair (Virtual) |
| University of California, Irvine | 10/14/2021 | 10am - 3pm PST | STEM Career Fair (Virtual) |
| Auburn University | 10/15/2021 | 9am - 5pm CST | Co-op Interview Day |
| Michigan State University | 10/25/2021 | 4pm - 7pm EST | MSU Engineering Regional Exchange - MI, OH & IN (Virtual) |