Informational videos provide details around how RoviSys leverages Siemens solutions, specifically PCS7 & SIMIT.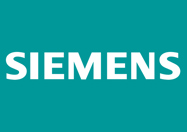 #SIMIT

can save 30-40% of in-house DCS testing time and up to 20% of onsite commissioning time. See how RoviSys uses SIMIT to deliver high-quality DCS engineering – reducing risk, effort and cost to test and commission a project across interlocks, sequences, faceplates and alarms. RoviSys experience with SIMIT project engineering, Factory Acceptance Testing, operator training experiences and more are highlighted in this video.
RoviSys is a client-focused SIEMENS Solution Partner. Our history, combined with Siemens tools, drives reliable, scalable solutions for our customers.
RoviSys continues to unlock the power of PCS7, and help modernize existing plants. PCS7 Engineering features & benefits are discussed in this video.